Hi! You are welcome to add me. Most of my fic is unlocked. Feel free to friend but I usually only friend people I know somewhat. Thanks!
zelda_zee
for the beta!
Title:
Oblivion
Fandom:
Batman vs. Superman: The Dawn of Justice
Pairing:
Batman/Superman
Synopsis:
Bruce is captured by Superman! Based only on this trailer (not the movie itself, which I still haven't seen)
Rating:
R
Warning
: Non-con fantasy
(
Read more...
Collapse
)
---
Fic Playlist
(
songs
Collapse
)
OMG, I wrote fic. I blame that incredibly slashy trailer for"Batman vs. Superman." (Even though it's now on DVD and you probably all wrote your super-slashy bondage fics based on this trailer months ago.) Thanks so much to
Current Mood:

horny

Current Music:

Bulletproof Cupid
Title: An Alternate Theory of Events
Pairing: Slight Tony/Thor, Tony/Bruce, Tony/Steve
Rating: PG
Synopsis: Tony rejects Jarvis's version of who saved his life. (SPOILERS for the movie).
Word count: ~ 1000
Note: For
gottalovev
. Just a silly little fic!
(
Tony had saved the world -- and the universe thankyouverymuch -- but it still wasn't clear just who had saved him.
Collapse
)
Fandom: Avengers (movie)
Current Mood:

silly
sweet
(in the old school, Captain America sense of the word) Avengers fic:
Paperweights & Purple Pens
, (Bruce/Clint) (Steve/Tony) by
bellax_xmuerte
(PG-13). All the Avengers go to Bruce Banner when something is troubling them. If you want more Bruce Banner in your life, I'd start here.
Just read such an incredibly
Current Mood:

cheerful
Title:
Fearless Men
Fandom:
War Horse
Pairing:
Gen. Jamie Stewart/Captain Nicholls (Benedict Cumberbatch & Tom Hiddleston's characters)
Rating
: R
Synopsis
: Captain Nicholls is nervous the night before the big charge
Word count
: About 2500
Note
: Happy birthday to
jenthegypsy
! I know we disagreed about the movie but we can agree on the pretty horses and pretty men, yes? :) Thanks to
elise_509
for looking it over! No real spoilers for the film.
And there's a picspam and icons over
here
Here's some film clips (for those who haven't seen the movie):
Riding contest between Stewart & Nicholls
The General's speech to the men
Waverly shows off his new cap to Nicholls
The charge
(SPOILERS!)
(
The men are drinking and who can blame them?
Collapse
)
Current Mood:

mischievous
fic over here.
Icons!







Pics!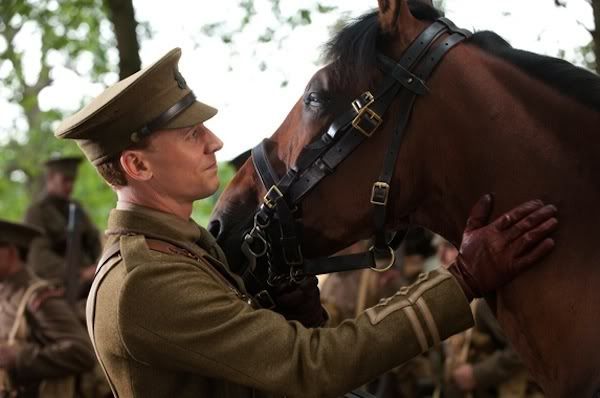 (
more
Collapse
)
For your birthday, hon, a War Horse picspam and icons! And there's
Current Mood:

bouncy
Current Mood:

optimistic
Current Mood:

amused