Ok, so I'm two days behind everyone else. But they cost me $13.96! So anyway, I have them now and I watched the extras first.

Josh vs. boar? Love it. Love him! Audition tapes? Man, I'm glad they changed Sawyer's backstory because the "sides" for the Pittsburgh-based character were kind of lame. And how great and subtle was Josh from the beginning? Love Foxy but he's better as Jack! And I liked Dom being quietly intense as "Sawyer."

Love how Foxy says "Josh Holloway" at the end of his photo album. Was that what you were talking about,
foxxcub?

And now I have a plot bunny involving honey after the bit with the bees.

OK, I had to screencap this scene from the "Confidence Man" doc. Jack/Sawyer touching! Jack tat display! ;-D Sawyer swooning! I want icons. My favorite one is kind of poor quality sadly. My app that lets me do screen shots is a bit shoddy when it comes to pausing and selecting a specific frame.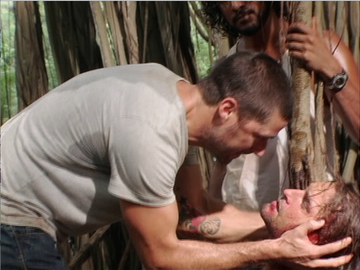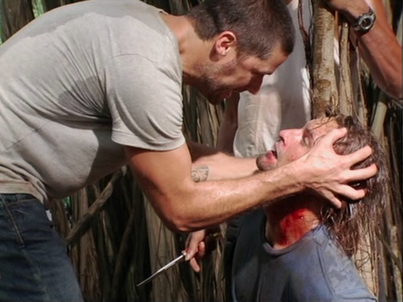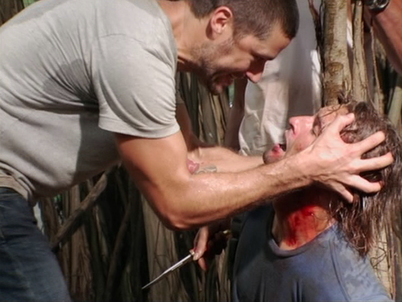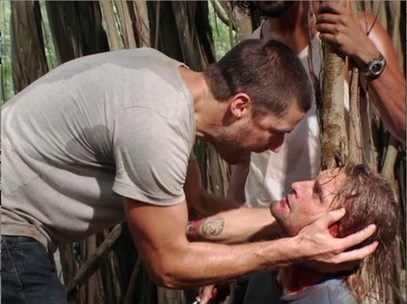 OK, onto the commentaries!