Title
: We must have died alone, a long long time ago
Pairing
: Sawyer/Juliet (with past Sawyer/Kate)
Rating
: R
Spoilers
: Set post-S4 finale, although no specific spoilers.
Word count
: 1446
Note
: This is not the fic I planned to write next but here it is, inspired by
this scene
from "I Do." Started out as a Sawyer/Kate fic, and then it morphed into something else. Thank you to
zelda_zee
for the beta!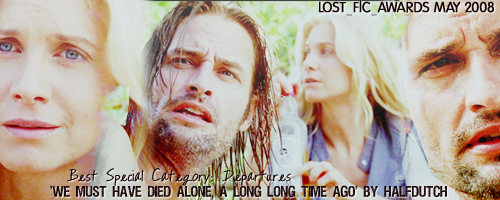 (
Collapse
)