Hey, two X-Files alums! Sweet. ;)


OMG, Addison/Alex! WOO! Except he's putting the brakes on it. As are all the men this episode. Wow. Everyone is practically single again. I don't know what it is about Derek & Meredith but those two always make me cry. *is a sap* And hey, Skinner! Yes!

You know, weepy, regreful Izzie is much preferable to bitter, jealous Izzie.


FINALLY! The show is scary again! This makes up for the last few middling eps, IMHO. This ep was ON. SO MUCH to love. Dean blending right into prison (actually more believable than him being a gung-ho P.A.) and conning everyone at poker. Yes! And I love the more serious eps and Hendrickson is a great adversary. And great music. LOVE. And oh, the prison jokes! YES. (And of course we knew them breaking in was part of the plan. Didn't see it coming who "Deacon" was, though. And boy, that guy looks famliar.)

And hey, "Randall" was "Wolf" in that "Ice" episode of The X-FIles. And the scary nurse here reminded me of the evil nurse in "Memento Mori." So yeah, every ep hs a little bit of X-Files in it, but those are two of the best.

Okay, let's review: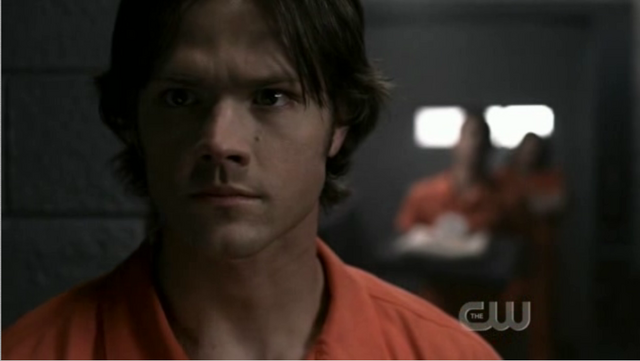 Sammy is verrrry nervous about his new cellmate.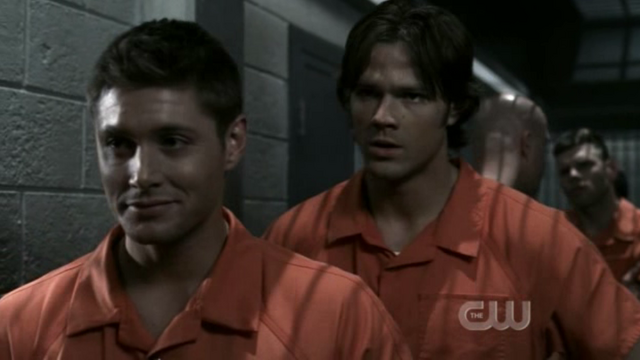 Dean, fitting right in.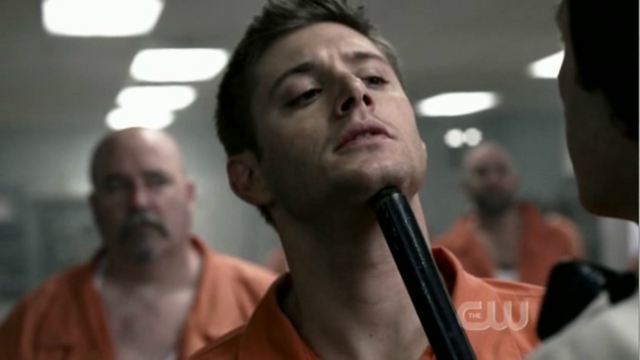 OH. MY.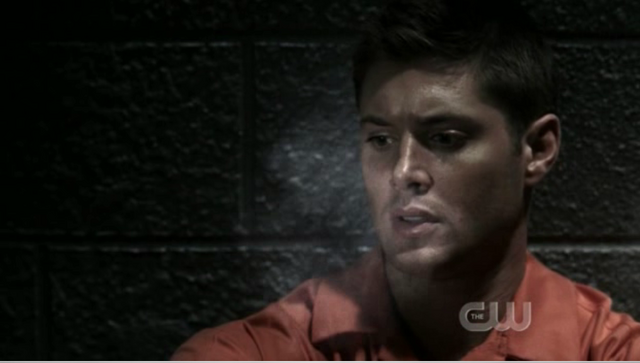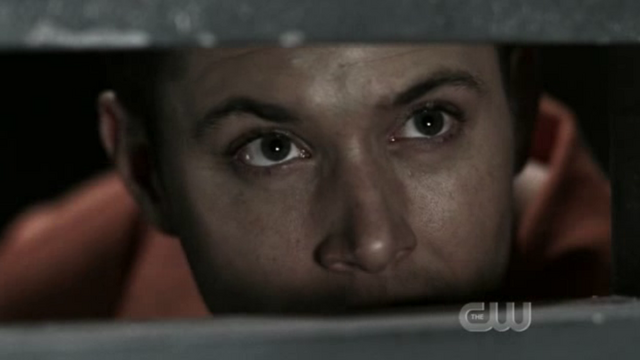 Dean, hotter when scared?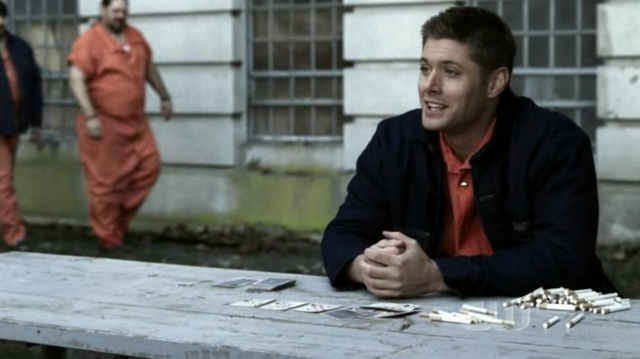 There totally needs to be fic where Sawyer and Dean play poker in prison! OMG, the flirting! It would be (possibly) better than the great Mango Poker Showdown!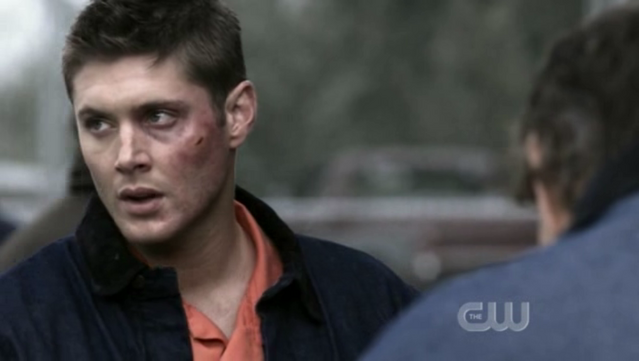 Oh, dean, so bitter and bruised!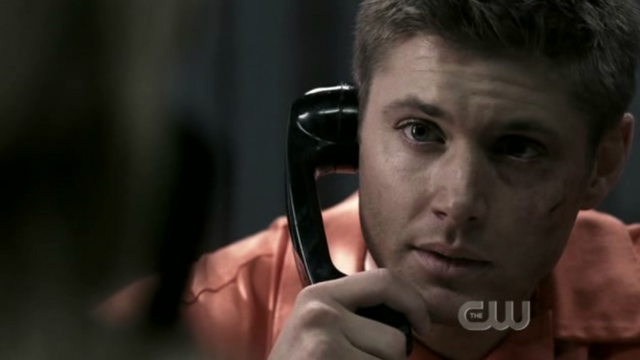 Look in those eyes and tell me you think he's a monster!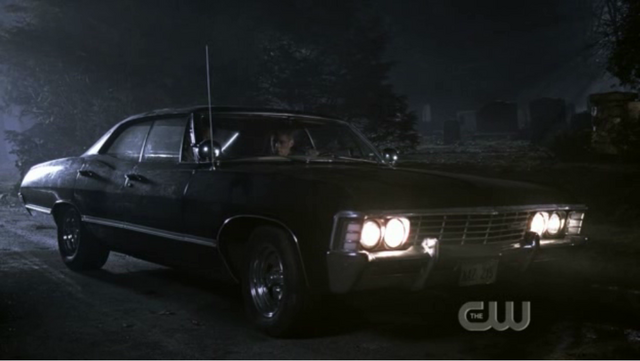 As the boys prepare to (ahem) go deeper. In the Metallicar.