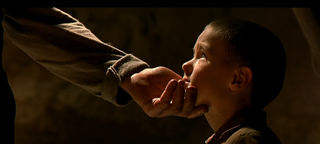 BEST DAMN DADS EVER
DENNIS QUAID (FREQUENCY, THE DAY AFTER TOMORROW, THE PARENT TRAP)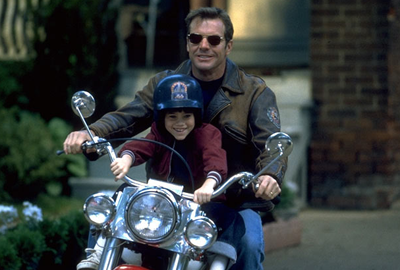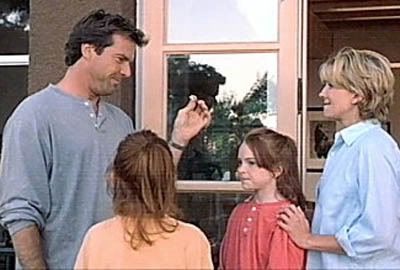 C'mon, who didn't tear up when he gave grown-up Jim Caviezel a hug in Frequency? Who didn't cheer for him when he
pointlessly
trekked across the frozen wastelands to save Jake Gyllenhaal? And who else could tame
two
Lindsay Lohans?
SEAN CONNERY (TIME BANDITS, LAST CRUSADE)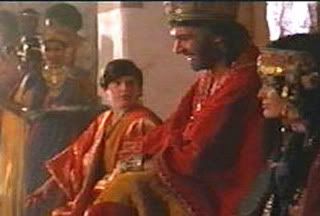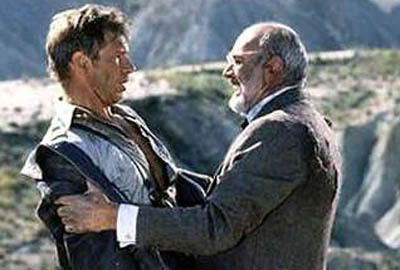 He was just the kindest, most perfect surrogate father in Time Bandits and then those damn dwarves had to come steal the poor little boy away. Dammit! So not fair! And who else could have possibly played Indy's dad with that blend of irascible charm and crankiness? No one!
DONALD SUTHERLAND (ORDINARY PEOPLE, PRIDE & PREJUDICE)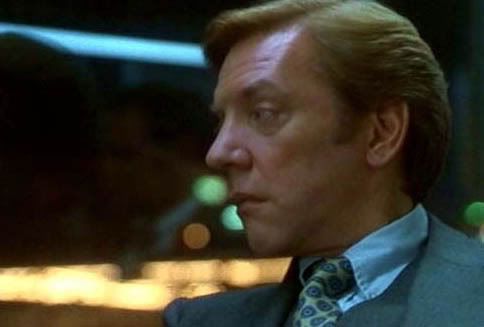 He breaks my heart as he keeps trying to hold his family together in Ordinary People and then he's just so wonderfully warm and fathery in Pride & Prejudice. He's played his share of villains, definitely, but those two films have cemented him in my Movie Dads Hall of Fame.
NOBLE DADS
LIAM NEESON (GANGS OF NEW YORK)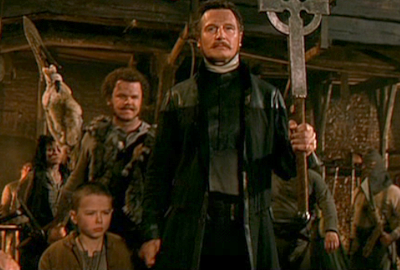 The movie never really recovered after Liam Neeson bit it, alas. Leo spends the whole rest of the movie trying to avenge his death.
LINUS ROACHE (BATMAN BEGINS)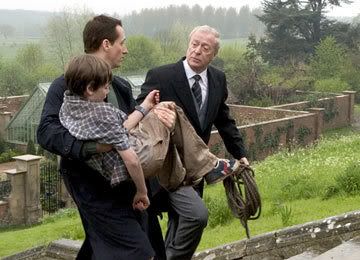 Noble and inspiring even in death, here's a man worth devoting your whole life to avenging.
BRUCE WILLIS (ARMAGEDDON)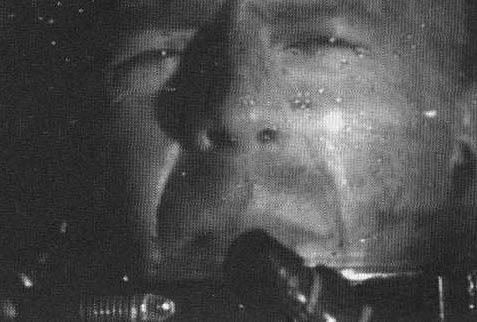 Okay, I admit it. This movie is a complete piece of crap that I only saw for the air conditioning, but it still made me cry. Bruce fuckin' Willis sacrificing himself to save the entire planet made me cry, mock me if you will. When Liv Tyler says goodbye, with her hand on the screen ... gah! What can I say, it's just too easy for me to imagine that's me and there you go. SAP.
LIAM CUNNINGHAM (A LITTLE PRINCESS)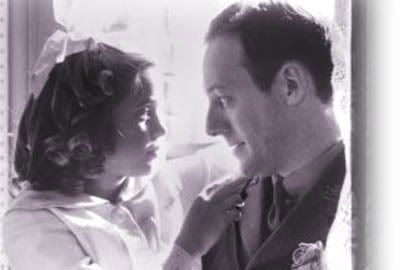 For my money, the father here is the most perfect movie father ever (apart from that whole leaving his daughter behind to go fight in the war thing): Kind, generous and when it seems he has died, I dare you not to tear up. And then when he doesn't recognize his own daughter, I defy you not to weep buckets.
VENGEFUL DADS
RUSSELL CROWE (GLADIATOR)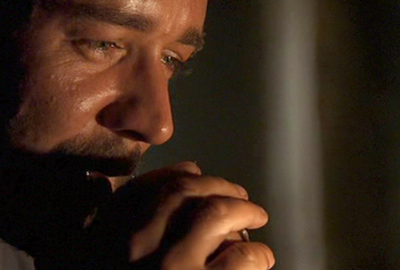 Lest we forget, Maximus takes down Commodus because he (very foolishly) had Maximus' family killed. Here he takes time out from his busy vengeance schedule to remember his wife and son after Cicero has returned the figurines that represent them to him.
TERENCE STAMP (THE LIMEY)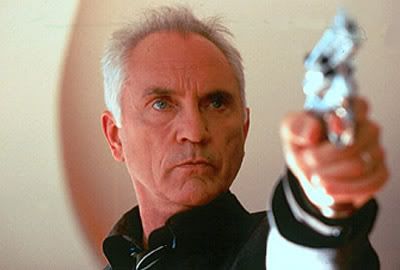 A tight little existential revenge film, with Stamp hellbent on finding and killing the person responsible for his daughter's death.
SEAN PENN (MYSTIC RIVER)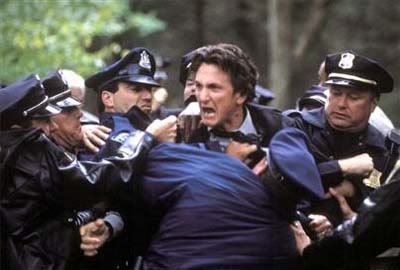 When his beloved oldest daughter is killed, he stops at nothing to exact revenge. Almost more chilling than that is the speech his wife gives when she knows what he's done and whom he's killed, that he did it all for his children, and what a good thing that is.
BACHELOR DAD
GLENN FORD (THE COURTSHIP OF EDDIE'S FATHER)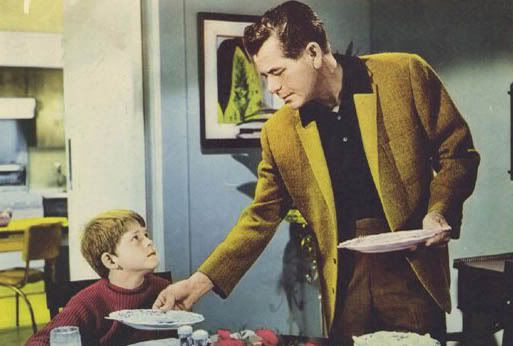 I have such a soft spot for Glenn Ford in this film, even if he's not the best dad ever, he has the best heart and it's all just so wholesomely heartwarming.
WORKING DAD
BRENDAN FRASER (THE MUMMY RETURNS)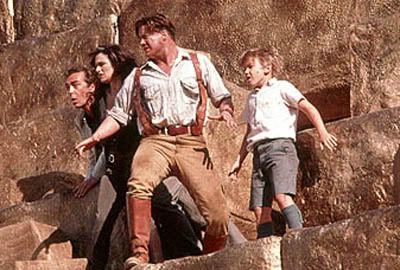 I just get a kick out of the scene where he tells off both Oded Fehr and his son, saying, "You, big trouble. You, lighten up." :)
CLUELESS DADS
NICOLAS CAGE (RAISING ARIZONA)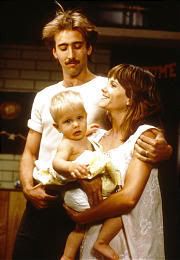 Still funny. Still priceless.
ALAN ARKIN (SLUMS OF BEVERLY HILLS)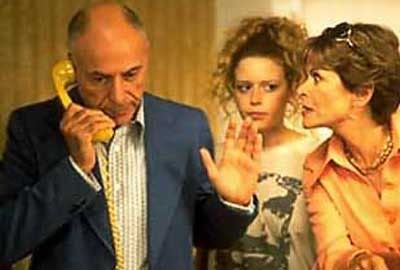 Always aspiring to a better life, he drags his family around one terrible apartment after another, as long as the zip code is still Beverly Hills. I've always loved Alan Arkin, even if he gave such a lousy Oscar acceptance speech they should maybe have taken it back.
WORST DADS EVER
JOHN NOBLE (LORD OF THE RINGS: THE RETURN OF THE KING)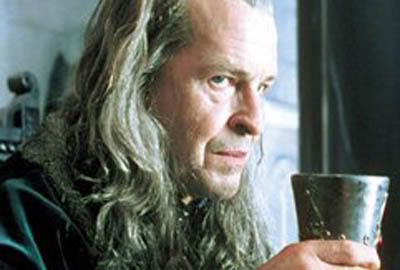 Gorging while you send your youngest son off to die? Yeah, that's the stuff of epic bad fathering.
CHRISTOPHER WALKEN (AT CLOSE RANGE)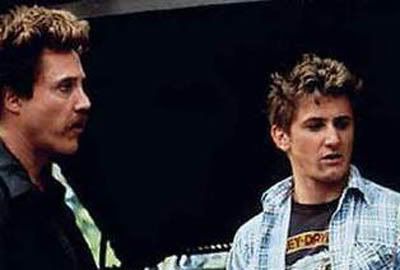 Walken's known for playing dark characters but here he's just
cold-blooded
, killing friends left and right with no remorse. The showdown scene between him and Sean Penn, who plays his son, is reason enough to see this film.
RAYMOND MASSEY (EAST OF EDEN)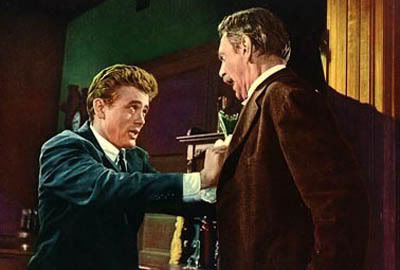 The scene where James Dean tries to shove the money he's earned at his father, who won't take it, will kill you. He's just desperately tries to stuff it in his pockets and his father is backing away, horrified, rejecting him completely and it just
hurts
that nothing he ever does is good enough for his father. I've heard that Dean improvised this scene and Massey's shock was genuine here.
THE ONLY MAN IN THE WORLD WHO MAKES ME WANT TO HAVE HIS CHILDREN
MATTHEW FOX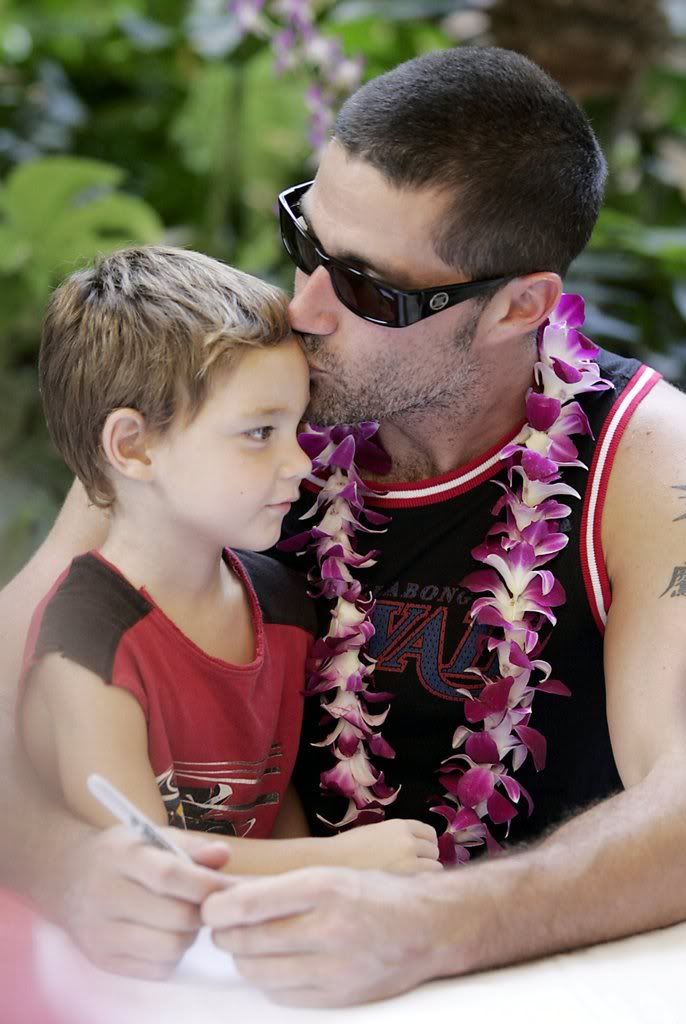 Now, you know I love Josh something fierce but seeing Foxy with his kids or hearing him talk about them well ... yeah, that just does something to me.
I think you know who my favorite TV fathers are. :) Here's a Father's Day picspam from some of my favorite movies. (And OMG, I spent way too much time on this.) Spoilers for many, many movies from Armageddon to Gangs of New York
Current Mood:

grateful